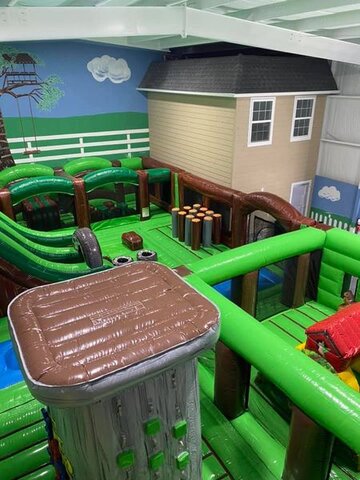 Friday-Sunday Parties!
All parties are private. Meaning if you reserve a 2-hour party you have the entire party room to your guest and yourself. We provide table seating for up to 20 people and have a table for presents and cake! We also provide a covered pic-nic table outside that seats 6!
It is important that you arrive no more than 15 min early for your party as we must have time to clean and sanitize the entire party room before your party. It is also important that you have your party wrapped up by the end of your party period, again so we have ample time between parties to clean properly.